Humanitini has been updated!
Please join us Thursday, May 4th, at Comet Ping Pong to discuss how DC's local universities are making big changes: not just in student's lives, but in the economy of the future.
What is Humanitini?
Humanitini is an exciting happy hour event where Washington's movers, shakers, and creators come together to think and drink. It is a place for you to engage with your peers, meet your neighbors, and speak with experts about what makes our city a unique place to live and play.
What is your DC?
DC has always been a city of change, forward-thinking even as we struggle with and celebrate the complexities of our past. Now, our city is evolving faster than ever before, and we want to capture the excitement of our vibrant communities where culture is created every day. Join us for the 2017 Humanitini series as we explore our city and ask the question: "What is your DC?"
This Month: How Local Universities Are Jumpstarting Creative Industries
The District of Columbia is rapidly evolving into a center for the creative industries.  In 2013, American University launched its Game Lab and Studio, "a hub for experiential education, persuasive play research, and innovative production in the fields of games for change and rhetorical play."  In April, Howard University launched the District's first Inclusive Innovation Incubator, which will "support entrepreneurs and businesses from underrepresented communities" and "leverage university resources for venture capital firms to support medium-to-late-stage technology and innovation startups." Let's examine how local centers of higher education have nurtured both economic development and creative expression in the District.
Panelists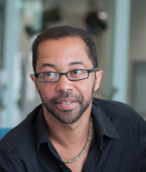 Lindsay Grace is an associate professor at American University and founding director of the American University Game Lab and Studio. His game designs have received awards from the Games for Change Festival, Meaningful Play, Advances in Computer Entertainment and Gamescape.  He is the current academic liaison and former vice president (2015-2016) for the Global Game Jam™.  His work is focused on uses of interactive media and games to explore cultural standards. The specific domains include social impact games, affection games, critical design, human computation games, and purpose driven games for education, news, and rhetoric. Lindsay currently leads the American University Game Lab.  Lindsay is an associate professor at American University and founding director of the American University Game Lab and Studio.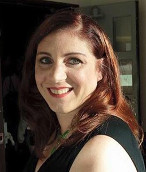 Brigid Maher is the Director of the Film and Media Arts Division and a tenured, associate professor in the School of Communication. She is the Director of the Community Voice Project and Senior Fellow at the Center for Media and Social Impact.  Maher's creative work concentrates on national and international women's issues with a particular focus on the Middle East and more recently women's health.  Maher's scholarly writing focuses on the interplay between traditional film and new media theories.  Maher's contribution to the academy further includes her roles as the co-executive editor of the online Journal for Digital Media Arts and Practice, incoming president of the International Digital Media Arts Association and Conference Vice President for the University Film and Video Association.  Maher teaches digital media and editing courses for the School of Communication at American University.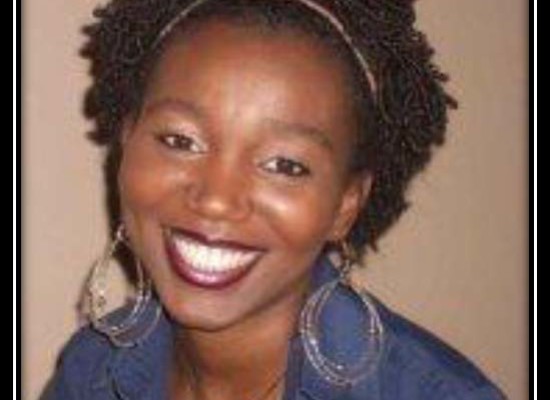 Montré Missouri
Professor Montré Missouri is a filmmaker and film studies researcher who has recently completed her Ph.D. in Film and Media Studies at the School of Oriental and African Studies, University of London where her work centered on the intersection race, sex and Afro-religiosity in the cinematic construction of national identity. She has also produced documentary and narrative films in England, Northern Ireland, Nigeria, Ghana and the U.S. Dr. Missouri is the author of Black Magic Woman and Narrative Film: Race, Sex and Afro-Religiosity (Palgrave-MacMillian).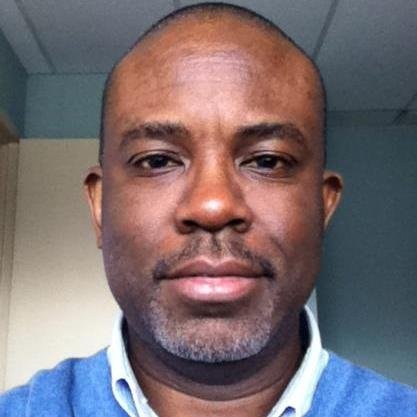 Aaron Saunders
Aaron Saunders is the CEO and Founder of Clearly Innovative Inc., a minority-owned digital solutions provider headquartered in Washington DC. The firm shapes ideas into viable products and transforms clients' existing technologies into stunning digital solutions. Through his company, Aaron has demonstrated commitment to preparing future generations for the Innovation Economy. In 2012, he founded Luma Lab, which provided STEM and entrepreneurship classes, piloting a Summer program at Howard University Middle School for Math and Science (HUMS). Since Luma Lab's inception nearly 1,000 students and adults in the District of Columbia have been provided with unique opportunities and exposure to technology and business education. Partnerships have grown to include the College Success Foundation, AnBryce Foundation, Georgetown Day School, KIPP Will Academy, YWCA, and the Development Corp. of Columbia Heights. Clearly Innovative and Luma Lab were selected by Howard University and DC Mayor Muriel Bowser to operate the Inclusive Innovation Incubator (ln3) at Howard University. Currently set for a launch early 2017, ln3 will be the District's first incubator, training, and coworking facility initially focused on increasing diversity in tech and business. Aaron has over thirty years experience in the technology and innovation space, and also works as an adjunct professor of computer science at Howard University.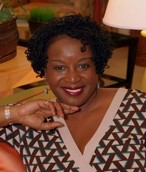 Pamela S. Perkins
Specializing in Behavioral and Professional Communication Services, Pamela S. Perkins is the Founder, CCO of the Human Communication Institute, LLC and currently an Adjunct Professor of Communication at the University of the District of Columbia Community College. An alumna of UNC-Chapel Hill, New York University, P.S. is the author of the highly acclaimed business self-help book, The Art and Science of Communication: Tools for Effective Communication in the Workplace, by John Wiley & Sons, Inc., as well as a contributing author to the books Laws of Communication, Wiley Publishers. She writes articles on Human Communication for a variety of publications. As a Motivational Speaker and Training Specialist P.S. offers presentations and workshops on the variety of Human Communication topics. She is the moderator of the panel.